Stop the Arizona Legislature's Attack on Citizen Initiatives!

There are several bills moving through the Arizona Legislature aimed at dismantling our citizen initiative process. All of these measures are close to floor votes, so please contact your legislators today!

Ask Your Legislators to Protect Arizona's Citizen Initiative Process!

Arizona's ballot measure process is a constitutional right enacted at statehood in 1912. One of our founders' biggest concerns was the right to pass laws through the initiative process, which is our most important tool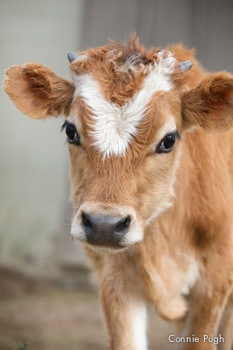 for helping animals. Over decades, volunteers like you have participated in grassroots citizen initiative campaigns that resulted in banning indiscriminate traps, snares, and poisons on public land, criminalizing cockfighting, and prohibiting the inhumane confinement of calves and pregnant pigs in factory farms. We know from personal experience how difficult it is to get measures on the ballot. Read more on history of Arizona ballot measures here. 

Despite all of these factors, the Arizona Legislature regularly attempts to weaken or overturn initiative rights and has passed laws that have made it much harder for grassroots groups to place a measure on the ballot. This session legislators are running a slew of bills attacking citizen initiatives and voters' rights. Please ask your legislators to oppose the following bills:

HCR2001 (initiatives; single subject; title) refers to the ballot a measure that narrows what can be included in a ballot measure and requires every subject to be in the title. This would make it impossible to place a measure on the ballot that is comprehensive, and provide another technicality for tossing an initiative off the ballot.

HCR2016 (initiatives; supermajority vote requirement) refers to the ballot a measurethat would require a super-majority approval rather than simple majority approval for all ballot measures. This is a nearly impossible threshold to reach and will limit opportunities to address important animal protection issues. 
SCR1024 (initiatives; tax increases; vote requirement) refers to the ballot a measure that requires a two-thirds majority on initiatives or referenda that create a new tax or change tax rates and laws. As with HCR2016, this is an extremely high threshold to meet. 
SCR1034 (voter protection act; court determinations) refers to the ballot a measure that would allow the legislature to make changes to an entire ballot measure, even if only a portion of it was deemed unconstitutional by a court. This would severly weaken our Voter Protection Act. 
SB1497 (ballot measures; proposition 105; disclosure) requires the official ballot and the publicity pamphlet to include a Proposition 105 notice (the Voter Protection Act, passed in 1998 to prevent the legislature from undermining citizen initiatives and to protect measures passed by voters). This bill is meant to dissuade voters from supporting citizen initiatives.

SB1531 (petition signatures; description; invalidity) tosses out signatures on a petition if the circulator does not read the description aloud or allow "adequate time" for someone to read it. This measure is aimed at impeding the initiative process. 

WHAT YOU CAN DO

Please ask your two House members and Senator to oppose HCR2001, HCR2016, SCR1024, SCR1034, SB1497, and SB1531. If you volunteered on ballot measure campaigns, let them know how important the right to citizen initiatives are to you. Be sure to mention that you are a resident of their district. Please let us know if you receive any responses from your lawmakers.

You can find all contact information for senators here, and your two representatives here. If you are not sure who your legislators are, just click on Find My Legislator. If you have questions, please email legislative@humanevotersaz.org

Thanks for your help in protecting Arizona's animals!